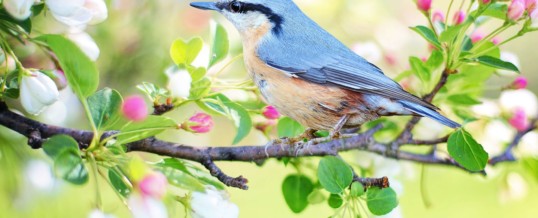 Spring cleanups have begun & will continue through the 2nd week of April.   Irrigation will be turned on shortly thereafter, and soon you will hear the roar of the lawn mowers.  We had a fairly mild winter so you will notice that the perennials have begun to bloom.
As a reminder, since this is the time of the year that our owners begin staying outside, please be considerate of others and remember to curb your pets. Please do not allow your dog to urinate on your neighbor's property or on common grassy areas.  Do not place bags of dog feces in any community garbage cans (i.e. by the pool).  Instead dispose of your animal waste in your own containers at your home.
For the safety of all residents, please be sure to keep your dogs on a leash at all times when outside your home. We have a lot of residents that enjoy walking and riding their bicycles throughout the community and do not wish to have a dog attack them while enjoying their community.
Springtime is a very busy season where we all work together to enhance the community.  Seasonal flowers get planted, lawns begin turning a deep green, and homeowners begin beautifying their individual flowerbeds.    However, if you would like to make any exterior modifications to your home and/or your property, a modification request form with a hold harmless agreement MUST be submitted for Board approval prior to any work taking place.
Please be aware that speeding, tailgating and blowing through stop signs can result in serious vehicular accidents and injury.  Remember to drive carefully in your community at all times and watch for pedestrians, joggers and biker riders.
Communications – Please direct all communications to our office whether it's via telephone, e-mail (remember, we have set up an email just for your community), website service request, or regular mail.    Don't forget, we relocated in December.  Our address is 525 West Jericho Turnpike, Smithtown, NY 11787.  Our phone and fax numbers have remained the same.  Please be considerate to the board members and their families by not calling or visiting Board members at home as they are volunteers.