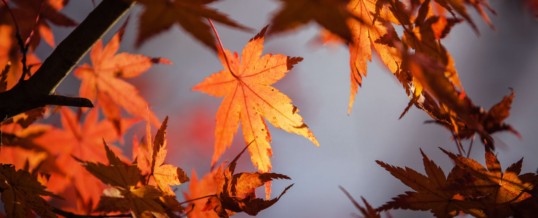 Aerating & seeding has been completed in most communities.  When this type of treatment is done to the lawns, they should not be cut for 2 weeks.  Thus, if you do not see the landscapers on their regular day, it is probably because they are allowing the seed to germinate before they again mow the lawn.  Also, all irrigation systems will be closed & blown out for the winter by October 31st.
Halloween is quickly approaching.  Please remember that decorations cannot be attached to the home & that blow up decorations are not permitted until the final fall cleanup is completed.  You may decorate your home for the season by hanging items from your front door, or placing hay bales, scarecrows, ghosts, witches, black cats & pumpkins on your walkway.
For the safety of all residents, please be sure to keep your dogs on a leash at all times when outside your home. We have a lot of residents that enjoy walking and riding their bicycles throughout the community and do not wish to have a dog attack them while enjoying their community.
During this time of the year it gets dark a lot earlier in the afternoon.  Please be mindful & drive the speed limit in your community.  Remember to watch for children & per walkers.
Leaves have begun to fall from the trees.  Especially during a rain storm, the leaves make the road very slippery. Shortly, the landscaper will begin cleaning them up on a regular basis, but again, please be careful.
Disconnect all outside hoses.  Shut the water off to your outside spigots, then open the spigot a ½ turn to allow any water inside the pipe to drain out.  This will prevent your pipe from freezing.